To Greece 
By air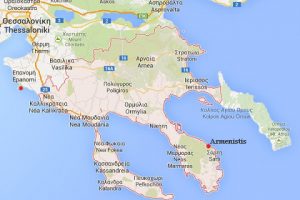 You can catch flights all over the world to Thessaloniki's "Makedonia" (SKG) airport or to Athens Internation Airport "Elefterios Venizelos" (ATH).
By car or train 
It is possible to reach Greece through the main roads of the Balkans. Alternatively, follow the route through Italy using the Ferry – Boat  connection. By railway lines from the main stations of central and eastern Europe to Thessaloniki.
To Thessaloniki Stations
By car, taxi or bus
You can reach our stations at Thessaloniki by taking the road towards the airport and then continue going passed it until you see signs for Epanomi. From there you follow signs for Potamos Beach. You can get a taxi from Thessaloniki or Epanomi to Potamos. We could facilitate the arrangement if required. Find directions to our stations in Thessaloniki on the map below.
[put_wpgm id=3]