Near the airport and Halkidiki
Experience tranquility and simplicity at our breathtaking 3 bedroom beach house, located just 40 minutes from the bustling city of Thessaloniki and 20 minutes the airport.
Nestled in a bay close to the picturesque Village of Epanomi, our vacation house overlooks the serene waters of the Aegean sea and offers a secluded beach for your enjoyment.
Our location is very close to the airport but also very close to Halkidiki, so day trips to the main highlights of the area are super easy!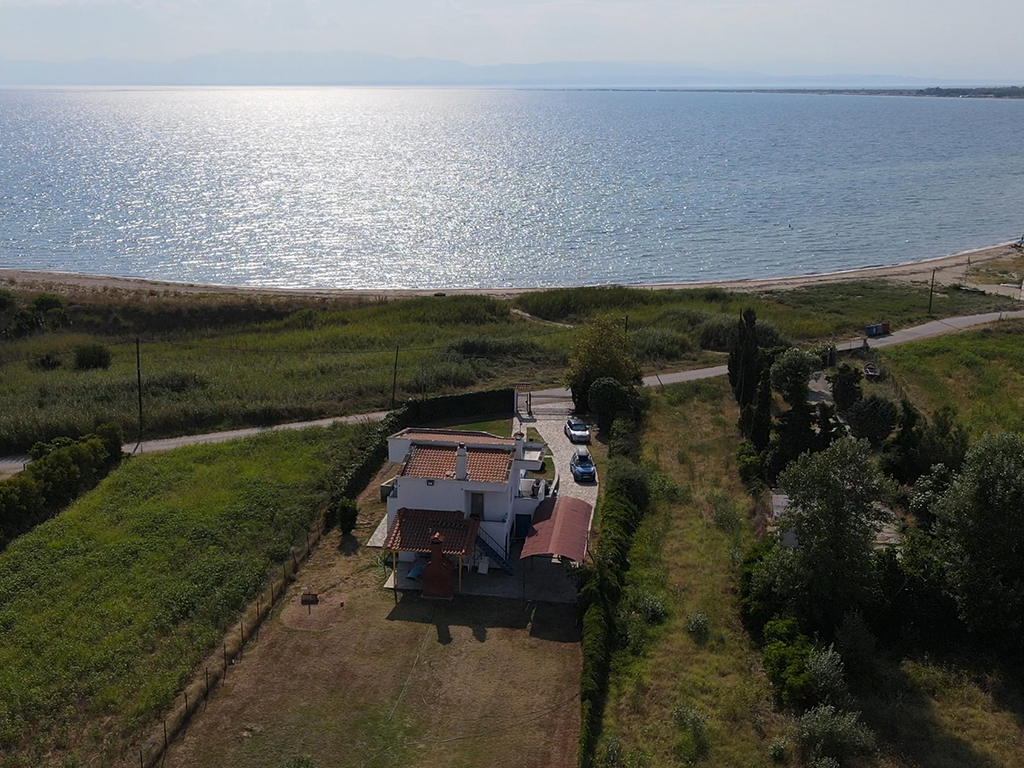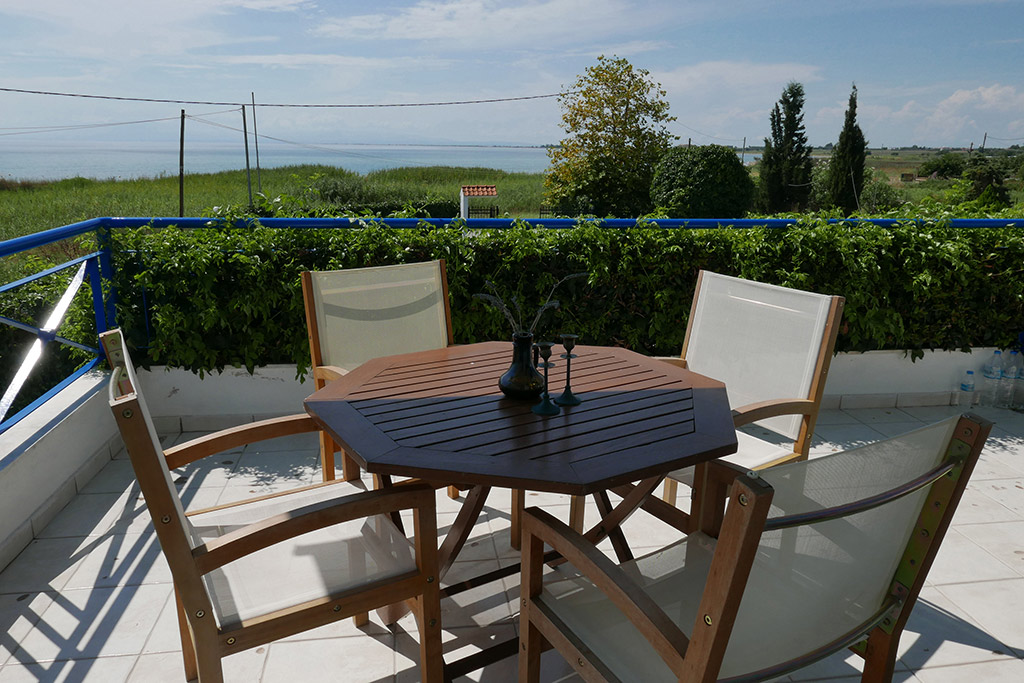 The house consists of a big living room with a fireplace and a fully equipped kitchen on the first floor. The main balcony situated here offers great views of Mount Olympus.
On the ground floor, the space consists of three bedrooms equipped with double beds. The main bathroom is also located here (there is a WC on the first floor too).
The house has its own entrance (which can be closed to your liking), with a parking space for three cars. A big garden starts from the road entrance and continues many meters beyond the main building, with a spacious barbecue area at the back, ideal for kids to hang around in safety.
Greece has a lot of stray dogs and our area is not different from other parts of the country. We are proud though to have vaccinated some of these lovely animals, feed them and always try to find foster homes for them.
---