Locations & Contacts
During the winter (November to March) our head office is located in Thessaloniki at 11 Antaiou str. 54250 Greece. During the seasonal months, you can find us either at Epanomi next to Thessaloniki or in Armenistis in Sithonia, Chalkidiki. Please look below for the pins in the according map.
Our Team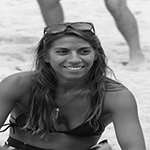 Vaso: she is a graduate of the Science Department of Physical Education specialized in outdoor sport activities. She has worked as an indoor climbing instructor, pilates, TRX, and fitness trainer. You will find her teaching Sup & Windsurf.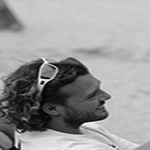 Thanos: he started skiing at the age of 6, and when he was 12 began his involvement with snowboarding. He dealt with many sports and in 2000 began to work professionally with the ski, snowboard & kite surf. You will find him at the boat teaching kite or windsurf.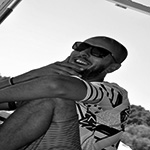 Akis: he is a certified 4* BCU sea kayak guide. He's been involved in the tourism sector since the 90′s & traveled a lot. He enjoys being at the sea with a sea kayak, SUP or with a sailing boat. Responsible for the company's online presence & communication.
Our Team